Real Madrid: The stars more/less likely to join after Zidane return
Zinedine Zidane's return to Real Madrid raises the possibility of a Bernabéu move for some, and leaves others looking less likely to arrive.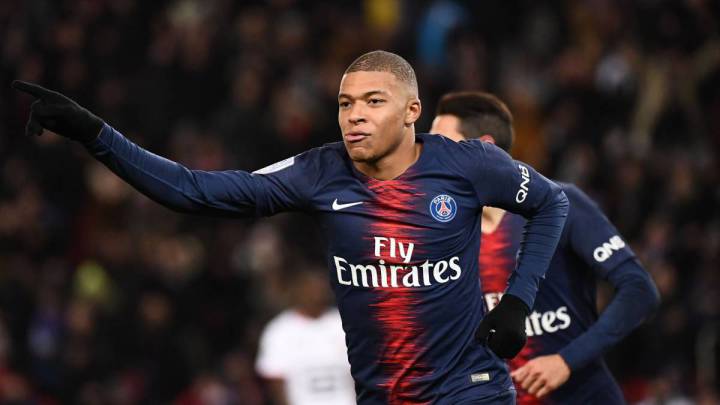 Zinedine Zidane has returned to Real Madrid armed with promises from club president Florentino Pérez that the squad will be strengthened with three big-name summer signings, plus further, lower-profile recruits.
After five years without a marquee arrival (the most recent was James Rodríguez in 2014), Madrid are set to re-embrace their 'galáctico' transfer policy - and with Zidane back in the dugout, there are a number of stars out there who are now either more or less likely to be at the Bernabéu next season.
Mbappé
For Zidane, Kylian Mbappé was the one that got away in summer 2017. The France striker opted to join Paris Saint-Germain over Madrid, despite his countryman playing a leading role in the bid to persuade him to move to Spain. In recent days, Mbappé told an interview with Telefoot that he would be staying at PSG next term, but Zidane's presence on the Madrid bench could spark a change of heart.
Hazard
Eden Hazard has repeatedly spoken of his dream of playing for Madrid, and acknowledged his idolisation of Zidane. 'Zizou' is also a big fan of the Belgian, and the pair could finally get the chance to work together this summer. Chelsea's transfer ban is a potential stumbling block, but Christian Pulisic's end-of-season arrival at Stamford Bridge means the Premier League club will have a replacement. Hazard is out of contract in 2020, so can be expected to go to Madrid on a free next year if the Blues don't sell him in the coming window.
Mané
Liverpool's Sadio Mané is another player Zidane has long been an admirer of. Indeed, France Football even reported last year that he had asked the club to sign the Senegalese forward ahead of the 2018/19 season, only for the prospects of such a deal to be scotched by the coach's subsequent resignation and the appointment of Julen Lopetegui in his place. Zidane's return to the Bernabéu hotseat raises the possibility of a Mané move once more.
Pogba
Paul Pogba is keen to play under Zidane, and Madrid's boss is likewise up for working with the midfielder. In 2016, Los Blancos dropped out of the race to sign the Frenchman from Juventus because of their reluctance to do business with the player's controversial agent, Mino Raiola. However, it is now thought that Zidane needs only to say the word for Pérez to go after the Manchester United man's signing, which would cost around 150m euros.
Neymar
Although Zidane thinks Neymar is a terrific player, he is by no means at the top of his wish list. The Brazilian is a signing that Pérez has long been eager to make, but Zidane feels there are other top stars who can bring more to the team. He is also hesitant about managing an individual who periodically wants to fly home for a holiday, and has the potential to be a destabilising dressing-room influence.
Kane
Tottenham Hotspur's Harry Kane is another player who now appears less likely to arrive at the Bernabéu in the summer. Karim Benzema's status as Madrid's first-choice centre-forward will only be reinforced by the re-appointment of a coach who has huge faith in his abilities, particularly in light of the way he has stepped up following Cristiano Ronaldo's departure. Kane would cost around 250m euros, money that 'Zizou' would rather see invested on other players.
Militão
With terms long since agreed with Porto over a 50m-euro move, central defender Éder Militão is expected to be Madrid's first summer signing. His pace and strength are qualities that are to Zidane's liking, so all the indications are that the 46-year-old will give the deal his blessing.