Benzema: Lyon confirm talks but "couldn't afford" his wages
Jean-Michel Aulas confirmed the Ligue 1 side had been close to re-signing their former striker but his salary was a bit much for the deal to go through.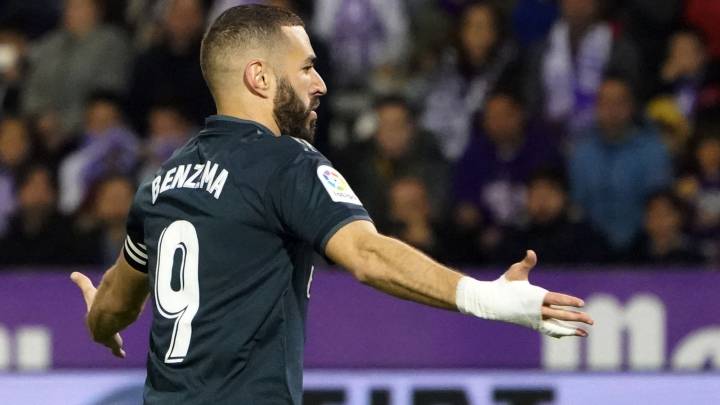 Karim Benzema left his hometown club Olympique Lyonnais in 2009 in a 30-million-euro deal to take him to the Bernabéu, where he remains to this day having won four Champions League trophies, two Ligas and two Copas del Rey while becoming the club's sixth highest-scorer of all time.
But last summer, Benzema's long association with the European champions might have come to an end as Lyon launched a bid to be reunited with their former striker, who had been under scrutiny the season before for scoring just five league goals and 12 overall, his lowest return in nine seasons in Madrid.
Aulas on Benzema: "Financially we couldn't make it happen"
"It would be beautiful of course, to have him back," Lyon president Jean-Michel Aulas told Tout Le Sport. "We talked about it last summer because he was thinking of leaving, but financially we couldn't make it work. We tried to come up with something with his agent bit it didn't happen."
Benzema decided to remain at the Bernabéu, where he has stepped out of the considerable shadow of Cristiano Ronaldo this season, and has scored 22 goals in all competitions so far.
Madrid exercised their buy-back option on Mariano Díaz last summer, paying Lyon 23 million euros for the forward, but Aulas did not confirm whether Benzema entered into those negotiations in any way at all.