Zidane keen on signing Eriksen - according to UK media
The Mirror reports that Tottenham know that they could cash in on the striker by selling him to Madrid this summer rather than see him leave on a free in 2020.
Zidane's return to Real Madrid might have reactived the operation to sign Christian Eriksen, according to reports in The Mirror, who claim that the French coach wants to bring in the Tottenham forward this summer. The Mirror's piece also covers Tottenham's side of the story. Spurs know full well that it's a delicate situation for the player, whose contract will expire in 2020. If the club think that there is no possibility of reaching an agreement to renew Erisken's contract, chairman Daniel Levy would be forced to sell him to the highest bidder - that is a scenario which could develop this summer. Levy would be more inclined to sell the player in July rather than wait until Eriksen can leave on a free next year.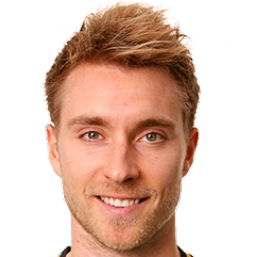 Erisken's agent keeping cards close to his chest