Bale: Spurs wanted to take Real Madrid man on year-long loan
Daniel Levy suggested a year-long switch to Tottenham for Gareth Bale, whose Madrid future is in real doubt following Zinedine Zidane's return.
Zinedine Zidane did not part on good terms with Gareth Bale when he left Real Madrid last May.
Bale had sought a more central role in Zidane's thinking, but having resorted to a range of strategies aimed at coaxing the best out of the Welshman, such as giving him public votes of confidence and picking him ahead of others when he came back from injury, the Madrid coach ran out of patience with the player. But nothing is by chance. 'Zizou' did not use the right tools to get Bale firing on all cylinders, either, and by the time the Frenchman stepped down, the pair mixed like oil and water. Together but not together.
Spurs' year-long loan idea proves non-starter
Before his resignation, Zidane is said to have asked for Bale to be sold - something nobody has confirmed to the forward. Now that the 46-year-old has returned as Los Blancos' boss, and has been given complete control over first-team affairs, the expectation is that he's earmarked the ex-Tottenham man as a major casualty of a summer overhaul at the Bernabéu. If so, the first step is to make him see that he has to leave. However...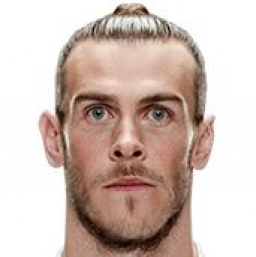 There are several reasons why a Bale departure isn't a straightforward prospect. Firstly, he won't get his current 12m-euro yearly wage anywhere else, but is nevertheless reluctant to contemplate a pay cut. Furthermore, no-one seems willing to pay 70m euros or more for a player whose 30th birthday is coming up in July. For example, at the moment Manchester United have shown no intention of spending that much on someone of his age.
Tottenham anticipate a summer Madrid bid for Christian Eriksen, but any prospect of Bale going the other way in part exchange (something that nobody has suggested as yet) is tempered by the Premier League club's inability to afford even half his present salary. Spurs chairman Daniel Levy did raise the possibility of taking Bale on a season-long loan, with Madrid continuing to pay the vast bulk of his wages; however, the proposal was finally deemed so unlikely to reach fruition that it did not even make it to the offices of the Bernabéu.
And every time the option of returning to North London has been mooted, Bale has been extremely reluctant to take that step, which is seen as a backwards one.
Included in Wales squad in spite of injury issues
Despite the injury concerns surrounding Bale - he did not travel to Valladolid on Sunday after hurting his ankle in the Champions League defeat to Ajax - Wales boss Ryan Giggs on Tuesday called him up for next week's fixtures against Trinidad and Tobago (friendly) and Slovakia (Euro 2020 qualifier). "When he plays for Wales he gives 100%," Giggs declared in the player's defence, in the wake of criticism over his recent performances.