Jordi Alba invites the squad to dinner to celebrate new contract
The Barcelona full-back has invited the whole of the first team squad and their partners for a slap-up meal at a Barcelona hotel to toast his contract extension to 2024.
Jordi Alba committed to FC Barcelona by signing a contract extension which will tie him to the club until 2024 and is so happy about it, he wants to celebrate with the rest of his team mates. The Barça full-back has organized a dinner at a Barcelona hotel this evening and has invited everyone in the first team squad, together with their partners, as well as the coaching staff along for the night out as he'll be footing the bill.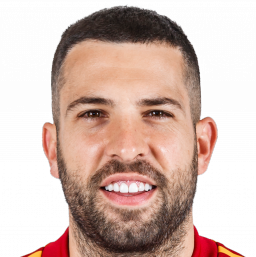 Training programme
It's forced Ernesto Valverde to slightly change the team's plans - the coach had originally planned to give the players Thursday off and organize Friday's training session for 11am. However, Alba's night out means Valverde has had to change the team's schedule. Friday's session has been brought forward to today, the players will take tomorrow off and return to the Ciutat Esportiva on Saturday evening for a session that will start at 18:00 hours.

The defender hasn't only invited his colleagues and technical staff to the meal, he's veery generously asked along members of the medical team, auxilliary staff and members of the press department, who are also welcome to bring their partners along if they wish.