Griezmann considers future, renewed Barça interest - L'Équipe
The newspaper says that Antoine Griezmann, who rejected a Barcelona move last year, is weighing up his future after Atlético's European exit.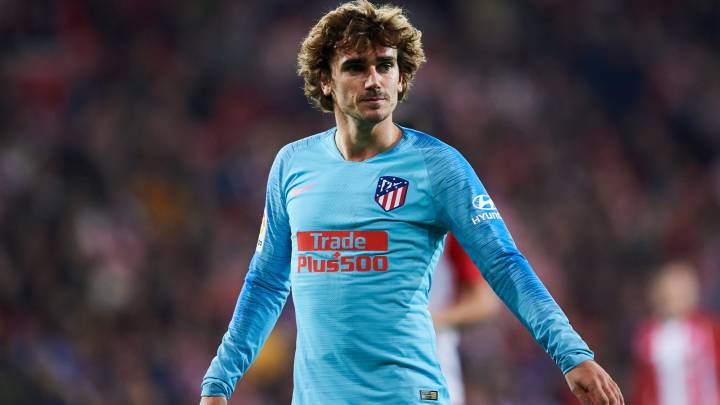 Atlético Madrid's Champions League elimination could have major summer consequences for Los Rojiblancos, according to a report in the French media.
Griezmann could be lured from Atleti this year, says report
L'Équipe says that Barcelona are again looking to tempt star forward Antoine Griezmann to the Camp Nou - having failed to lure the France international away from the Spanish capital last summer - and, significantly, adds that the 27-year-old is thought to be re-considering his future.
What's more, the daily notes that, although Griezmann's current contract includes a 200-million-euro release clause, that figure does not come into effect until June. Before then, he can in fact be bought out of his Atlético deal for the more affordable price of 120 million.
After a months-long saga over his future, Griezmann finally rejected a move to Barça last June, announcing in the documentary 'La Decisión' ('The Decision') that he had opted to remain at Atlético as the club prepared to embark on a summer of major investment in Diego Simeone's squad.
Juventus, Athletic defeats leave Atleti with little left to play for
However, Los Colchoneros have not lived up to expectations this term, with Tuesday's European exit at the hands of Juventus followed by a weekend LaLiga defeat to Athletic Bilbao that all but ended their hopes of lifting the Spanish title.