Mbappé relation reveals PSG star's Real Madrid plans
Le Journal du Dimanche cites someone close to the French youngster who says the player has been clear about his future intentions and ambitions.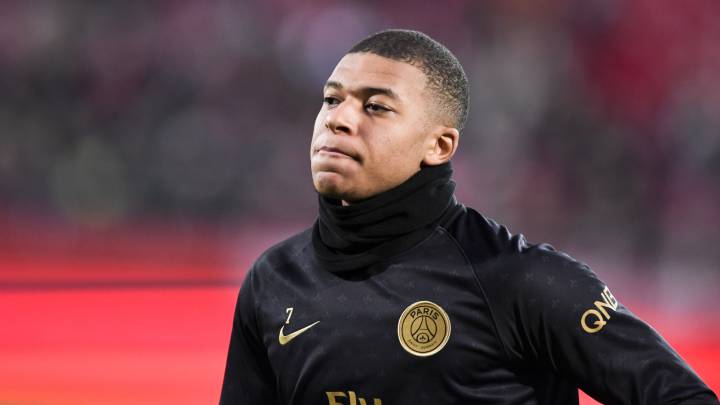 Real Madrid maintain their dream of signing Kylian Mbappé and, according to Le Journal du Dimanche, the 20-year old has the Spanish giants in his plans.
Mbappé still eyeing Madrid move
The French outlet cites statements by a relative of the player, who says the footballer was spoke about not signing for Madrid in 2017. At that time, Mbappé is reported to have said, "If I go at 18, what will I do when I'm 23?"
And the family member went on to confirm something that will be music to Madridista ears, "Mbappé sees himself playing at Madrid."
Los Blancos long for the signing of Mbappé, arguably the biggest young talent in world football, but his current club, PSG, have said they are not open to negotiations for him after paying 180 million euros to Monaco. While the player has not closed the door on a future move, Florentino Pérez knows that it will be very difficult to break the will of the Parisian club. It was in 2017 when Madrid had the best opportunity to sign the forward, when he was still at Monaco lighting up the pitch at just 18. There was an agreement for the transfer in place between both clubs but, despite Zinedine Zidane speaking with the player's family, no deal was reached with him.

Bale and the 12-million request
The club's version was that Mbappé asked for 12 million euros net per season and that would have broken the salary ecosystem at the Bernabéu, turning an 18-year-old new boy into the team's second highest paid player, behind only Cristiano. But the main reason was that Florentino did not want to sell Gareth Bale to Manchester United. Mbappé and his father expressed doubts about the role he would have with the famed Bale-Benzema-Cristiano frontline, and therefore the choice was Paris.
With Zidane back in charge, and giving the message that he "would like to train all the good players," when asked about his compatriot, signs are that another approach may be made. The question though is whether it will be this summer or next. The player's recent statement suggest the latter...