Cristiano Ronaldo: Juventus star charged over 'big balls' gesture
UEFA has confirmed that Cristiano has been charged with "improper conduct" after appearing to mimic Diego Simeone's 'big balls' gesture.
UEFA has charged Cristiano Ronaldo with "improper conduct" over a gesture made by the Juventus forward following the Italians' Champions League last-16 victory over Atlético Madrid on Tuesday evening.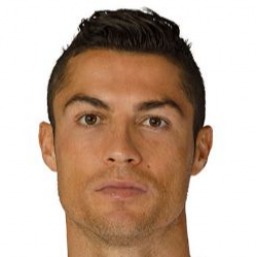 Appeared to mimic Simeone 'big balls' celebration
After his hat-trick had earned a 3-0 win that overturned a two-goal first-leg deficit and sent Juve into the quarter-finals, Cristiano appeared to mimic Atleti boss Diego Simeone's 'big balls' celebration from the sides' opening meeting three weeks earlier.
In a statement published on its official website on Monday, UEFA said:
"Following a disciplinary investigation conducted by a UEFA Ethics and Disciplinary Inspector, in accordance with the Article 55 of the UEFA Disciplinary Regulations (DR), disciplinary proceedings have been opened following the UEFA Champions League round of 16 match between Juventus Football Club and Club Atlético de Madrid, played on 12 March in Italy.
UEFA's Disciplinary Body to meet later this week
European football's governing authority added that its Control, Ethics and Disciplinary Body will meet on Thursday to look into the incident.
Simeone fined 20,000 euros for first-leg gesture
Having faced the same charge for his actions, Simeone was handed a 20,000-euro fine but escaped a touchline ban.