BETIS 1-BARCELONA 4
Luis Suárez: ankle sprain leaves him out for 15 days
The initial diagnosis was that Suárez' injury wasn't very bad but he has almost zero chance of playing in Uruguay's upcoming friendlies against China.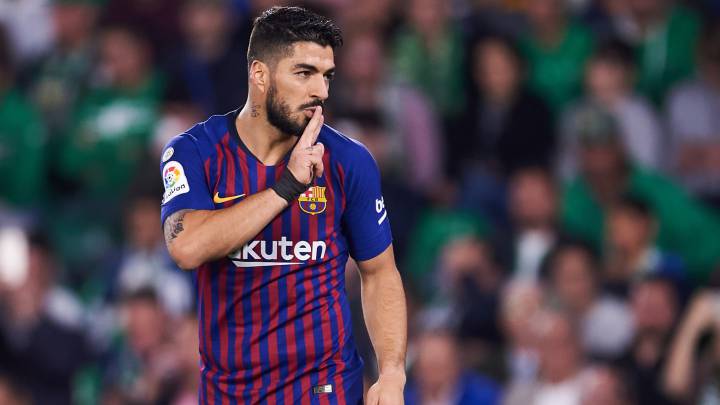 Luis Suárez could not finish Barcelona's victory over Real Betis on Sunday night after injuring his ankle late on. He was helped off the field and was suffering on the sideline as the referee blew the final whistle and while he recovered sufficiently enough to walk back into the dressing room, tests on his ankle show a sprain that will keep him out for up to 15 days.
9


The initial prognosis was not too bad and Barcelona will be thanking their lucky stars that it isn't worse. He should miss the Espanyol game at the end of March in LaLiga and he will have games against Villarreal and a potential league-winning showdown against Atlético to fully recover from the blow.
LaLiga Santander
*Update 17 de marzo de 2019
The striker should be fulled healed for the first leg of their Champions League game against Manchester United at the Camp Nou on April 10.
The club have sent a letter to the football federation of Uruguay to ask that Suárez be excused for their two friendlies next week against China.