Zidane insists on signing Liverpool's Mané
After having almost signed Mané before his resignation last year, Zidane is now reopening the mission to bring the Senegalese striker to the Bernabéu, reports France Football.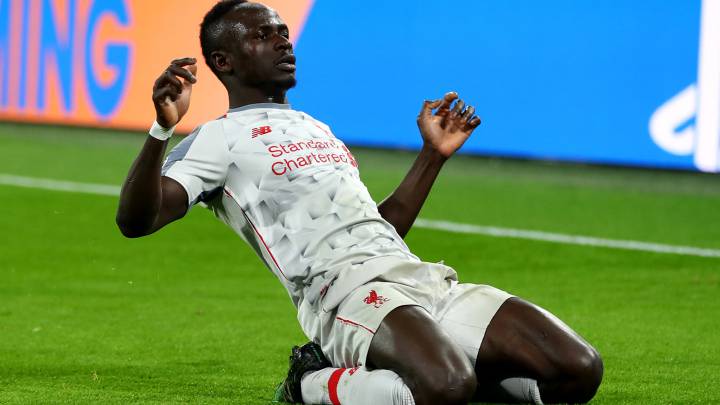 Sadio Mané is the number one option for Zinedine Zidane to strengthen Real Madrid's attack, according to French outlet France Football.
Mané has been a key figure in Jurgen Klopp's Liverpool side this season, scoring 20 goals across all competitions. The Senegalese striker recently netted two stunning goals in Liverpool's 3-1 victory over Bayern Munich in the last 16 of the Champions League, before adding his 17th Premiership goal against Fulham at the weekend.
According to the same French media source last summer, Mané was on the verge of signing for Los Blancos last year until Zidane's shock resignation brought a halt to the operation.
Now the French coach, who returned to the Bernabéu last week following the sacking of Santiago Solari on the promise he would have full control over transfer decisions, is insisting the club sign Mané in a bid to reinforce his front line for next season.
Scorer of Liverpool's lone goal in the 3-1 Champions League final defeat to Madrid last season, the 26-year-old winger joined The Reds from Southampton in the summer of 2016 for 41 million euros. Last November he renewed his contract with the Merseyside club until 2023, which saw his annual salary increase to 8 million euros.