Neymar lands in Madrid, along with Messi, Cristiano and Iker
The Brazilian international arrived in the Spanish capital by private jet, before heading off with his entourage to start shooting a new commercial.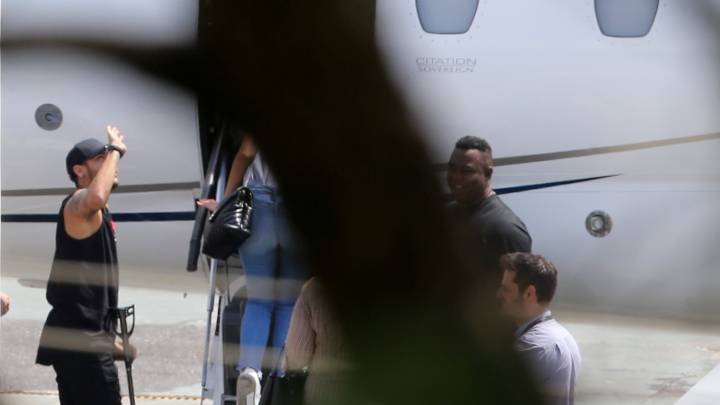 Neymar is in Madrid. The Brazilian international landed in the Spanish capital late Mondy afternoon and, unsurprisingly, rumours about him signing for Real Madrid resurfaced.
Neymar advertising in Madrid
Along with his inseparable group of friends known as the 'Toiss', Neymar Jr. chartered three Mercedes to take them from the private jet upon arrival at the airport. They went to some studios to start the filming of a new advertisement, which will continue through Tuesday.

A question on many excitable lips is if this trip will allow the PSG forward some time to meet up with Florentino Pérez. Signing the 27-year old has been an objective of Los Blancos' president for some time and if there is the slightest possibility of making that happen then he will. In saying that, we have had no information to say that there is any such meeting planned, but nobody is discounting it completely.
Last night, three of the greatest footballers on the planet spent the night in the Spanish capital, with Neymar sharing it with Lionel Messi and Cristiano Ronaldo. The Barça star was training with his countrymen ahead of their friendly against Venezuela on Friday at the Wanda Metropolitano, while the new Juventus hero was inaugurating his hair implant business. Another legend of the game was also in town, as Iker Casillas was named ambassador of LaLiga.
Out of these players, only Messi currently plys his trade in LaLiga Santander. It would be great to see the other three return, but Neymar is the one who looks most likely.