Hazard: "My future? I don't know, we'll see"
Eden Hazard has continued to remain coy about his future, stating his focus is only on Belgium and Chelsea.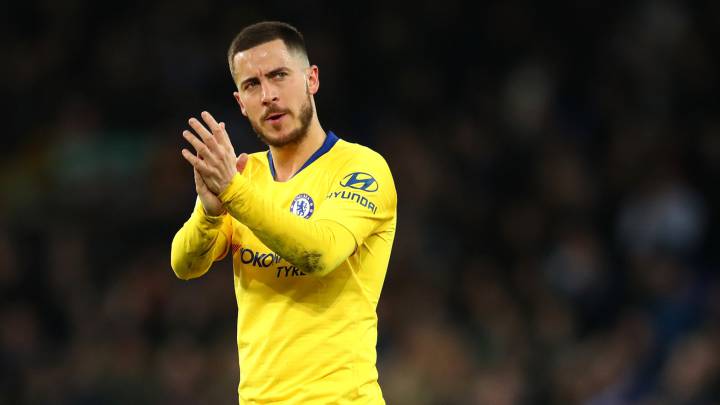 Eden Hazard has continued to give no clue regarding his decision on his future but clarified that no deal has been closed with Real Madrid.
10


In an interview with VTM news, the Chelsea striker, who has joined up with the Belgian squad for their upcoming Euro 2020 qualifiers against Russia and Cyprus, stated that for the moment his focus is solely on Belgium and the next two months with Chelsea.
"Last week I was already thinking about playing with Belgium, but when I'm back I will only think about my club. I'm not thinking about what can happen in two, three, four or five months. My future? I don't know, we'll see," said the 28-year-old.
Hazard – who has been the key figure in Mauricio Sarri's Chelsea side this season, providing 16 goals and 11 assists in all competitions – added that he has his sights set on winning the Europa League and securing Champions League football for Chelsea next season.
"At the moment I have two months ahead at Chelsea, two very important months," he said. "We can win the Europa League. We have to win the Europa League or finish in the top four to play in the Champions League next year. Our fans expect that."
Chelsea ready for his departure
The number 10 continues to remain coy about his future in public. However, AS has learned that Chelsea are already taking his summer exit as a given, regardless of the verdict of the Court of Arbitration (CAS) on the FIFA-sanctioned two-season transfer ban.
The Blues are hoping the ban will be frozen by the CAS but as it stands the club will not be allowed to make any summer signings, and more importantly, find a replacement for their Belgian talisman