Vinicius' recovery plan to get him back to action in May
AS has learned that doctors were quite satisfied with Vinicius' latest evaluation and that he is working daily at both the training ground and his home in order to get back to action by May.
Real Madrid's Brazilian starlet Vinicius is currently focusing on his recovery from an ankle ligament injury sustained against Ajax on 5 March and is anxious to get back to action under new coach Zinedine Zidane.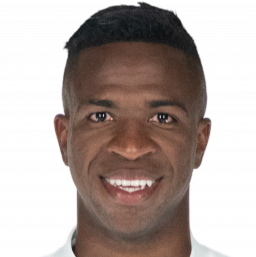 AS has learned that the 18-year-old had a check-up in Madrid on Saturday, where the doctors were quite satisfied with his progress. However, it is still too early to confirm his return date.
The Brazilian is still using crutches to get around meaning it will not be any time very soon. But if the initial forecast of 60 days is correct, he can be expected to return to action at the beginning of May in time for Madrid's last two or three fixtures of the season.
Vinicius putting in four hours recovery work a day 
Vinicius is undertaking his recovery work daily, both at Madrid's Valdebebas training ground and at his home. In the mornings he goes to Real Madrid City, where he is accompanied by the club's team of physiotherapists.
During these last few weeks the young striker is understood to be delighted with the club's medical team, whom he has praised for their kindness and total availability, both at the club and when needed at his home.
After one and a half to two hours of exercises in Valdebebas, the Brazilian does four 30-minute sessions at home, where the club has provided him with state-of-the-art medical and physio equipment. In total, he is actively investing around four hours per day in his recovery as he looks to be fighting fit for May.
Optimism and patience
Following the injury which left him in tears as he was taken off against Ajax two weeks ago, AS has learned that he quickly assimilated that he would miss his first big opportunity with Brazil and that he would not be able to show his potential to new coach Zidane for quite some time.
But far beyond those tears a fortnight ago, the young player is demonstrating a new level of maturity – calm, positive, patient and aware that he is only 18 years old and that injuries are part of any player's career. For now, he has taken refuge in his family, and is working to recover as best he can and as quickly as possible.