Emre Can praises Cristiano for politeness and humility
The Juventus midfielder spoke highly of his Portuguese teammate, not only on the field but in particular his other contributions in and around the club.
Cristiano Ronaldo arrived at Juventus last summer regarded by most as one of the greatest footballers ever to have graced the game, and with a high international profile to match. His new teammates were well aware of this but were surprised by the 34-year old's polite attitude off the field.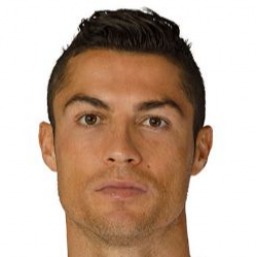 Ronaldo charms Juve players
Those who expected a stand-offish diva to stroll into Turin have been pleased with a very different personality. Bonucci has already put this case forward and now Juve's Emre Can has highlighted the modesty of the new player in the changing room.
"I can tell you that Cristiano is a pretty relaxed guy. He has his feet on the ground and he does not exhibit any star status. He has really impressed me," the German international said to Bild newspaper.
Can went on to explain that Ronaldo "is the first to say 'hello' and 'thank you' for everything" and that "he does not only behave like that with other players, but also with coaches, masseurs... People would be surprised if they saw how normal he is."
So far this season, Cristiano and Can have shared 1,103 minutes on the pitch for Juventus spread over 25 games, and they've both provided an assist for each other.