Paul Pogba on how watching Barcelona teaches him
The Manchester United manager spoke to Eurosport about learning from Barça and how playing with Mbappé and Rashford is a joy.
Manchester United's Paul Pogba may be away with his compatriots on France international duty but his thoughts are very much still on the upcoming Champions League quarter-final against Barcelona.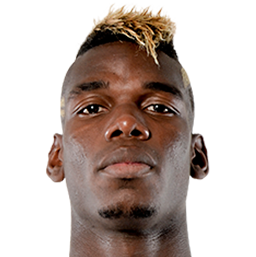 Pogba learning from Barça
In an interview with Eurosport, he unloaded his praise on his club's next opponent in the European competition.
"Barcelona are a team I always watch. You can always learn as a midfielder, I like watching football. Their system, their culture...it can always help me.
"Barcelona is a great team, one of the best in the world. They have extraordinary players...
"It's a match where I want to have fun. Playing against one of the best teams in the world is always a pleasure. It's a team I lost against in the Champions League Final [2015, Juventus], but it's always good to play against the best.
This praise for Barcelona follows a day after he was asked for his opinion on their Spanish rivals, Real Madrid. "Real Madrid is a dream for amyone," he said, adding that with Zinedine Zidane at the helm it was even more special.
Mbappé and Rashford link-up
Needlesstosay, Pogba seems to be an admirer of the two Spanish giants, but is also extremely happy with how things are progressing at Manchester United.
During the interview he also talked about the incredible comeback against PSG, how Solsjkaer has improved the mood around Old Trafford, and how it's so satisfying to play with Rashford (United) and Mbappé (France):
"They are both fast, they call for the ball a lot which helps me when I have the ball."