All signs point to Mbappé arrival at Madrid this summer
The French striker is frustrated with failure to progress yet again in the Champions League and with being fined 180,000 euros by PSG.
Florentino Pérez is aware that this summer his Real Madrid squad needs an overhaul with many long standing players likely to make an exit from the Santiago Bernabéu. After the disappointment of the 2018-19 campaign fans are clamouring for another big name 'galactico' signing to fill the gap left by Cristiano Ronaldo's departure to Juventus in the summer of 2018.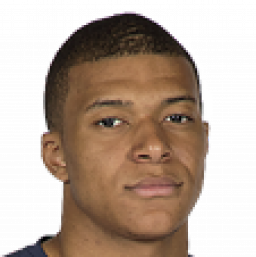 French striker Kylian Mbappé appears to be the name on top of Perez's list to lead the LaLiga club forward under new coach Zinedine Zidane. The 20-year-old French striker was key to France winning the 2018 World Cup in Russia and shows no sign of sluggishness in front of goal finding the target 31 times this season in 35 games. Youth is on his side and members of his family have already alluded to a move in the Spanish capital in comments picked up by 'Le Journal du Dimanche'. 
The player is also frustrated by the attitude of PSG after the striker was hit with a fine of 180,000 euros for showing up late to a Thomas Tuchel team-talk. This comes soon after yet another early Champions League elimination for the Parisian giants which will hinder Mbappé in aspiring to any subsequent individual awards. The recent CAS ruling reopening a previous case against the Ligue 1 side will force the French side to offload talent in a need to balance the books to the tune of 150 million euros with Mbappé and Neymar cited by analysts as two players who could make an exit in the summer months. 
2017 impasse
With then Manchester United boss Jose Mourinho called for the Premier League club to sign Gareth Bale in the summer of 2017, Mbappé (then an AS Monaco player) was close to a move to the Bernabeu. In the end the player moved to PSG with the Spanish club citing salary issues as the key motive for no move materialising.
Subsequent information surrounding the negotiations via (Football Leaks/ Der Spiegel) contradicted this version of events. They claim that both Real Madrid and AS Monaco did reach an agreement for Mbappe to move to Madrid (on July 20, 2017) for a fee of 180M€ (with another 30 million to be added in variables). This figure rose to 214 million euros when it transpired that an additional 34 million euros would have been needed to cover taxes relating to the deal which Monaco refused to fund. This factor coupled with Florentino's reluctance to sell Gareth Bale to facilitate the outlay and the lure of boyhood club PSG, eventually saw Mbappe remain in Ligue 1 moving to Paris.