FOOTBALL
Hoeness explains how Pep gets €100m signings from owners of Manchester City
The president of Bayern Munich says Pep puts videos together of the player and the Sheikh rises the price of oil in order to finance the transfers.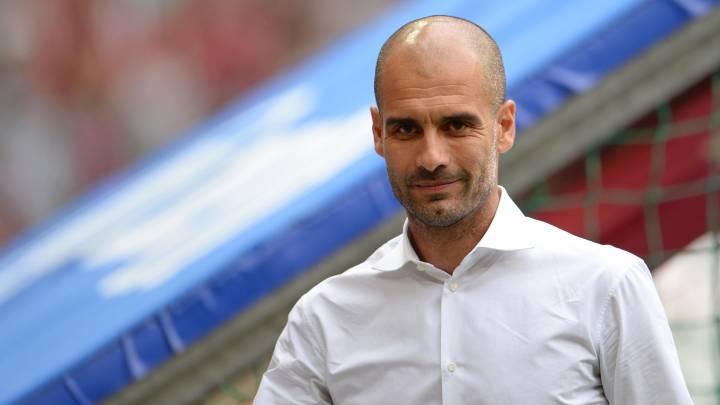 There is no doubt that the likes of Manchester City and PSG have incredible wealth behind them. But rarely is there a light shone on the injections of cash they receive for the world's best players.
Bundesliga
*Update 22 de marzo de 2019
Uli Hoeness, the president of Bayern Munich, has pulled the curtain back on the world of these huge transfers, however, and outlines Pep Guardiola's dealing with the Sheikh of Abu Dhabi.
"My friend Pep told me what happens when he wants a player that costs more than €100 million," Hoeness said at a financial conference in Munich recently. "He puts some videos together of the player and goes to see the Sheikh. Once he is there, there is an opulent feast put on during which he teaches the videos to him and the money is transferred."
"The next day, the Sheikh rises the price of oil a little bit and recovers the money."
The Riyad Mahrez deal this week takes Pep Guardiola's spend in his managerial career to more than £1bn.

Just over half of that has been since joining Man City two summers ago. pic.twitter.com/E33j4skFLM

— Jamie Spencer (@jamiespencer155) 12 July 2018
City have spent over €1 billion since Guardiola took over at the Etihad but they have never spent €100 million on a single player. Their record transfer is Kevin de Bruyne from Wolfsburg for €80 million followed by Riyad Mahrez signed from Leicester City for €71 million this season.