REAL MADRID
Santos president: "Real Madrid not wrong with Rodrygo, he'll be one of the best in the world"
The current president of Santos spoke about Neymar and Rodrygo along with the expectation that awaits him in Madrid when he arrives in the summer.
José Carlos Peres, the man in charge of the deal that sent Rodrygo to Real Madrid spoke to As about Neymar, the next Brazilian talent and other matters involving Santos.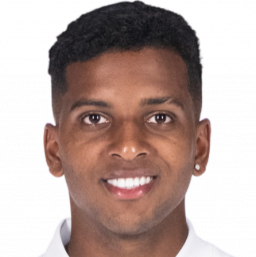 The great expectation in Madrid with the arrival of Rodrygo: "He will be one of the top players in world football. Since he was young, he has drawn attention from international clubs, for his dribbling and his finished and his technique. He is a player I would like to see continue for a long time here but it wasn't possible, there was no other option than to ask for the money he is worth."
Will he stay in Santos for another season? "That depends on Real Madrid. I respect absolutely the next step of our athletes and wish him all of the success in his job in Spain. If the opportunity arose that, I would try to keep him for a little bit more with us. Like I said, he is a great player, developed in our academy, identifies with the club and adds a lot to our team."
They say he will be one of the best in the world.... "That's it. Rodrygo is one of the best business deals in the history of Latin America, and in the future he will certainly be one of the best in the world. It was a great investment by Real Madrid and they're didn't get it wrong."
How was the Neymar situation with Barcelona and his goodbye feel from there? "I am sure that Neymar will be the best player in the world. He is on the way and he is paving that way since his time at Santos. And because of this, I think that's why the negotiation needed to be treated with a little more care by those who directed the club at the time. Neymar is our creation and with me at the club, the doors will always be open even if it is just to have a simple coffee."