Brahim keen to impress but not ruling out potential loan move
The midfielder's priority is to convince Zidane of his worth in the squad, but he may need to look for game-time away from the Bernabéu.
The return of Zinedine Zidane in the Real Madrid dugout inevitably raises a number of issues for regulars and players on the fringes of the first-team squad. One such player is Brahim Díaz, who signed in January for 15 million euros, plus add-ons, in a deal that would take him up to 2025. 
Convincing Zidane
Despite the midfielder's desire to fight for his place, he is no longer ruling out a loan move to prove his worth. Brahim will have to convince Zidane and is confident he can do so. However, a few weeks ago he was firmly against a move away and has now softened his stance in search of regular first-team football. Zidane has been analysing the options open to him during Madrid's training sessions, with a view to this summer's pre-season, when he is likely to make a number of decisions.
Limited chances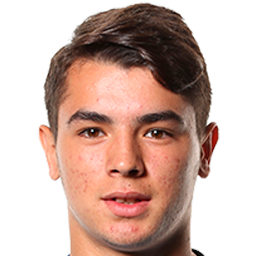 For Brahim the 2018-19 season has been a frustrating one. After deciding to renew his contract at Manchester City, he only played 15 minutes in City's Community Shield victory and 199 in the Carabao Cup, against Oxford United, Fulham (when he scored both goals) and Leicester, a total of 214 minutes. His current total with Madrid stands at 24 minutes, after playing 12 in the first leg and four in the return leg of Madrid's Copa del Rey tie against Leganés and eight against Betis in LaLiga.