Lionel Messi drawing came true six years later in Barça vs Betis
Back in 2013, Suhas Nahian drew a caricature of Barcelona star Lionel Messi in full flow, and in March 2019, that image came to life.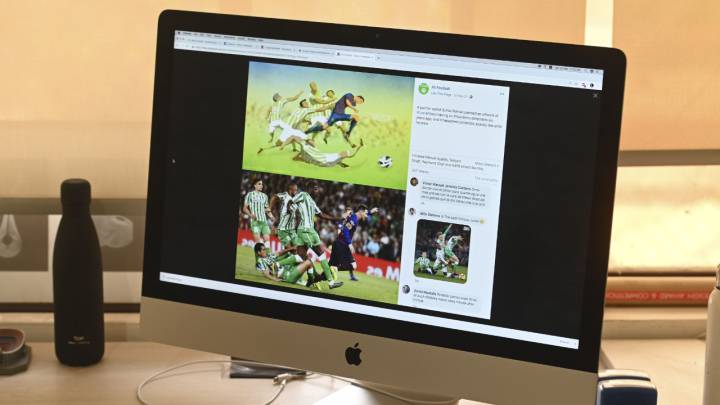 Lionel Messi has left many impressions on the mind of football followers the world over. Photos, videos, paintings, murals, sculptures, tattoos, you name it, someone has captured a special moment of the Argentine doing his thing on the turf. But this may be the first that was done ahead of time.
The Messi prophecy
On 17 March 2019, FC Barcelona travelled to Seville to play Real Betis and one photo that emerged from the Messi hat-trick that secured a 1-4 victory for the Catalan side. The goal itself drew praise and admiration from all as he escaped the challenges of three opponents, but it was drawing showing the same image from six years earlier that went viral.
In 2013, Suhas Nahian drew a caricature of the blaugrana number 10, dribbling away from Betis players, leaving them in his dust. One that he was amazed to see come true so many years later.
"I painted something 6 years ago," Nahian said, "and the footballing gods made the image come true."
Unconfirmed reports stated that the artist is now producing a variety of drawings on lottery numbers, horses winning races, and his favourite team winning every trophy.