Premier League
Man City launch 'mash-up' kit and social media outrage ensues
The Sky Blues are the latest team to launch a Nike mash-up kit which claims to 'pay homage to some of City's best-loved kits over the past six years'. Twitter users are not convinced!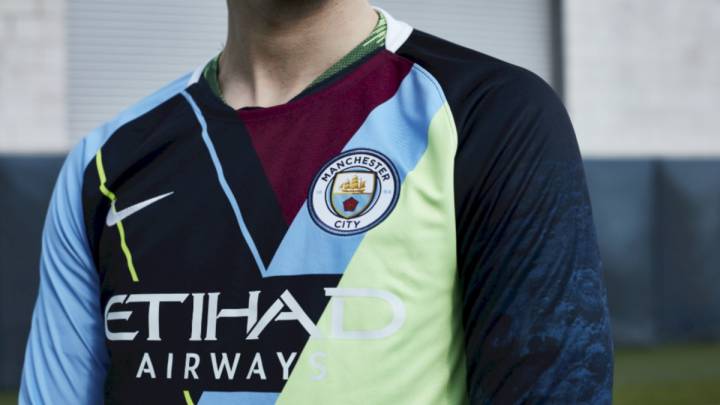 Following recent mash-up releases from FC Barcelona and Inter Milan, Premier League side Manchester City are the latest team to get the mash-up treatment.
The strictly limited and numbered shirt will be released in mid April with only 6000 of the shirts set to be made available via current kit supplier Nike.
Suffice to say that the on-line reaction to the the latest effort from the Oregon based sportswear giant has been far from benevolent....with replies ranging from: "worst kit I've ever seen", "an absolute dogs dinner" through to one Twitter user claiming that this is Nike's revenge for the Manchester side choosing Puma as new kit supplier starting as of next season on a ten year deal.