Kanté: Chelsea star appears to rule out Real Madrid move
In an interview on French television, Chelsea midfielder N'Golo Kanté seemingly closed the door on a summer switch to the LaLiga giants.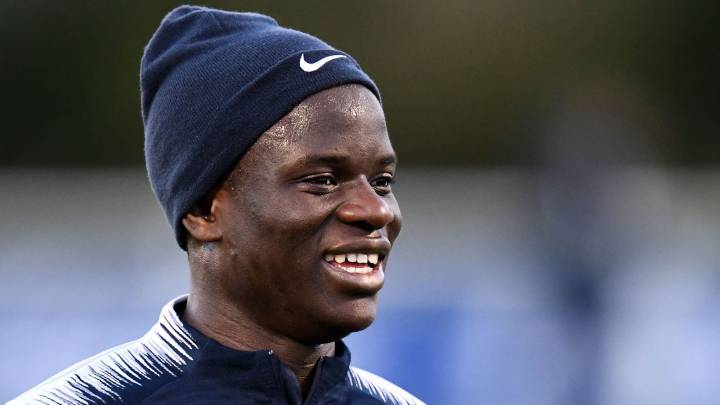 N'Golo Kanté is one of the world's best and most sought-after midfielders, with several major European clubs, such as Paris Saint-Germain and Juventus, keeping close tabs on the Chelsea and France star.
Kanté seemingly closes door on Real Madrid move
Real Madrid are also firm admirers of Kanté but, in an interview with the French television channel M6 while on international duty this weekend, the former Leicester City man appeared to scotch talk of a summer switch to the Bernabéu.
"Even if Zidane calls me, it doesn't matter"
"At this moment in time I'm at Chelsea and what is said elsewhere doesn't matter," the 27-year-old said on Sunday. "Even if [Madrid head coach Zinedine] Zidane calls me, it doesn't matter. Right now I'm at Chelsea and I'm focused on that."
Kanté is under contract until 2023 at Stamford Bridge, where he has this season been moved from his regular position by manager Maurizio Sarri to accommodate summer signing Jorginho.