REAL MADRID
Mourinho: "Zidane? I don't think we can speak of his career yet"
The Portguese manager gave another interview to Canal Plus and says Zidane has a big job on his hands this time around at Real Madrid.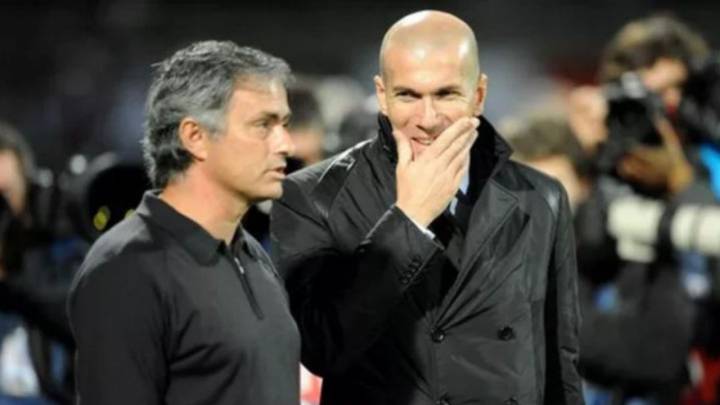 José Mourinho has been looking for a club since being fired by Manchester United but he has not been shy of media attention during his time off. He gave another interview on Sunday, this time to Canal Plus, as he continues to search for the perfect opportunity to return to the bench. "I miss training, the day to day. I won't hide it," he said.
The Portuguese manager has rejected three or four offers since leaving Old Trafford and says he knows exactly what he wants. He won't join a new club until at least June but he has already set goals for his new role. "I have in my head that I want to win a fifth league title and another Chammpions League at a third club," he said.
Previously linked with Real Madrid, Mourinho eventually lost out to Zidane and he also spoke about the new man at the Bernabéu. "I don't think we can speak about his career yet," he said. "But in such a short space of time, he has done what nobody has done before, that is to win three consecutive Champions League."
He also believes that Zidane "is probably the best person for this club" and he says that his second stint will really define the French manager. "Now, he is starting to take a step forward in his career. He has to build a team, make decisions, buy and sell players. He has to train them and give them a philosophy of play," Mourinho continued.