PSG
"We are speaking with PSG about a contract renewal for Neymar"
Neymar's father spoke to UOL Esporte and says his son could renew with PSG and talked about Carnaval, transfer speculation and his son's diving.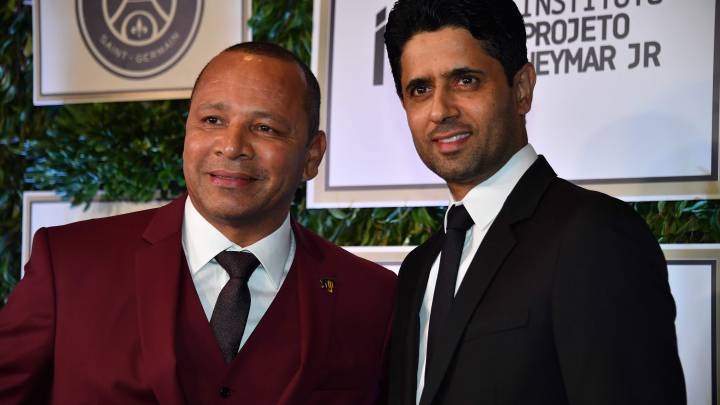 Neymar's father has given an intervie to UOL Esporte where he speaks about Neymar's career trajectory, a potential PSG renewal and, of course, the rumours that continue to follow his son about a possible departure from the French capital. He says "the chances of leaving are not great because he has three more years on his contract and we are talking about a renewal."
On people who criticise him for diving: "(Against Strasbourg when Neymar injured his ankle again) People asked him to stay on his feet and he stayed on his feet. Once, twice, three times...and the referee didn't whistle a foul. The referee didn't stop it, he did nothing. What can you say? It happened until he got injured. If he stays on his feet, he gets injured. It's better that Neymar continued being Neymar."
Carnaval: "Sometimes I give them these distractions because mentally, these guys, at this level, they cry and they suffer and then feel. You have to give it to them...not as an escape but as a structure for them, so that they can carry the workload, the distance from their friends. Carnaval is an escape. He was training in the morning, in the afternoon and we went there. They all think Neymar was there and he was walking around for an hour...he was in one of the best places, with all of the assistence possible, with a sofa to sit on, with a drink if he wanted, with everything...these things bother Neymar. Why are they talking about my life? He doesn't know why. He doesn't know me. If I had all of the structures so that he wouldn't suffer any damage then people say, 'ah but what about a stomp?'. Nobody could touch Neymar's foot. He only had people he knew with him and with the permission of the club..."
Advice for him: "Not to lose the joy he gets from playing football. That he continues playing the way he wants to independent of the result. Of course to play to win but you have to do it with joy."
"I don't see him pampered on the field. I don't see anyone protecting Neymar on the field, nobody puts their hand on his head. What is pampering in sport? Is Neymar it? No. He is a pampered son. I will pamper my son, that's my right."
Rumours: "People say that Neymar always is on the transfer market and linked to a big club. This means it's good management because he is among the names... But this does not mean he is going to go to one club or another. His names has been linked since he was 17 years of age. He has had two transfers in his life but we have ten years worth of speculation. The probability of him leave is not big. It's his second year, he has three more and we are talking about a renewal with PSG."
His future: "We are happy with Neymar's career up until now. He can't finish his career feeling unhappy, having done what others think he should do and not doing what he thought he should do. Neymar is Neymar. Tomorrow other players will be compared with him. Just like Pele inspired some players like Zico, Romario, Ronaldinho, Ronaldo…Neymar will inspire other players."
"My job as agent is to plan for him. Neymar didn't have time to study to be a doctor, lawyer or journalist. He is a footballer. Our challenge is to make a career plan for him so when he stops playing he can have peace living his life..."