FOOTBALL
Carrasco: "I want to come back to play in Europe"
Plenty of teams are interested in the Belgian and he says he is quite clear that after moving to China from Atlético Madrid, he is ready to move back to Europe.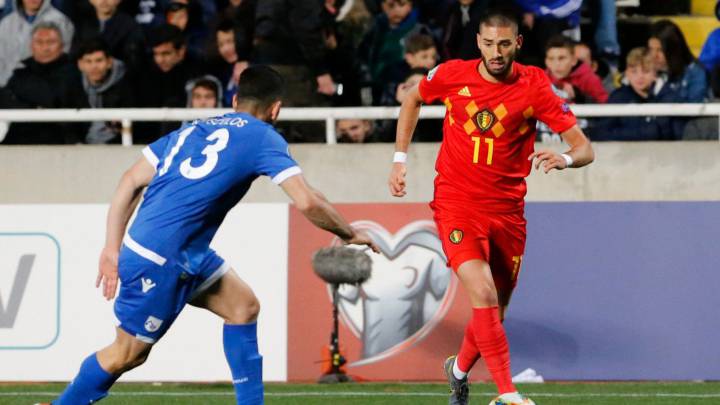 Yannick Ferreira Carrasco is quite clear as to what he wants to do next. The The Belgian attacker spoke to the media after Belgium's win over Cyprus and he admitted he has had enough of the Chinese Super League and wants a return to Europe.
"I would like to come back to Europe. In the winter transfer window, there were a lot of teams interested. We tried to find a solution so that I could leave but I always understand my club (Dalian Yifang), they wanted me to stay," he said.
He remains in Roberto Martínez squad despite playing so far away and played 20 minutes in the second half against Cyprus but did not get a chance against Russia.
Manchester United were linked and his girlfriend, Noemi Happart, said that the Premier League side were one of the teams interested. Arsenal are also reprotedly keeping an eye with offers from Germany, Italy and Spain too.