Vinicius' recuperation ahead of schedule
Everything points to the Brazilian player being back in action at the end of April with his spirits lifted following a call from Brazil coach Tite.
Brazil national team boss Tite spoke about Vinicius following his sides win in Prague over the Czech Republic. "He missed a chance to be with us and he'll need to keep playing well with his club".
Vinicius suffered a ligament problem on March 5th as Real Madrid faced Ajax in the Champions League Round of 16 at the Bernabéu. Initial fears were that the player could miss the remainder of the season and with a lack of playing action also possibly jeopardising his selection for the Copa América which starts in Brazil in June but AS has been informed that the former Flamengo winger is making a good recovery which could lead to a return to playing action ahead of schedule.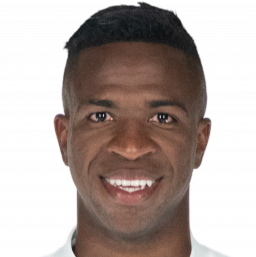 15 days after the injury, a scan conducted by the Madrid medical team revealed a favourable evolution with everything now pointing to the player joining his team mates ahead of schedule with the Brazilian being available for selection at the end of April.
Tite calls
Brazilian coach Tite is expected to name his Copa América squad on May 17th and as things stand Vinicius would have four or five LaLiga games to ensure he is in optimum shape before joining the 'La Canarinha' as they begin preparation for the tournament.
It was anticipated ahead of the injury that Vinicius would make his full international debut with Brazil in the recent friendly games against Panama and the Czech Republic with the player boosted by a phone call from Tite following the injury to wish him well and explain the importance of getting back to full fitness as soon as possible. The Copa América apparently was not discussed during the call. Brazil national team medics are in constant contact with their Madrid counterparts analysing the progress of the 18-year-old with the Copa América in Brazil just around the corner.