Real Madrid: Casemiro passport to alleviate non-EU logjam
Brazilian midfielder Casemiro is set to obtain dual nationality, freeing up a much-needed non-EU spot in Real Madrid's squad.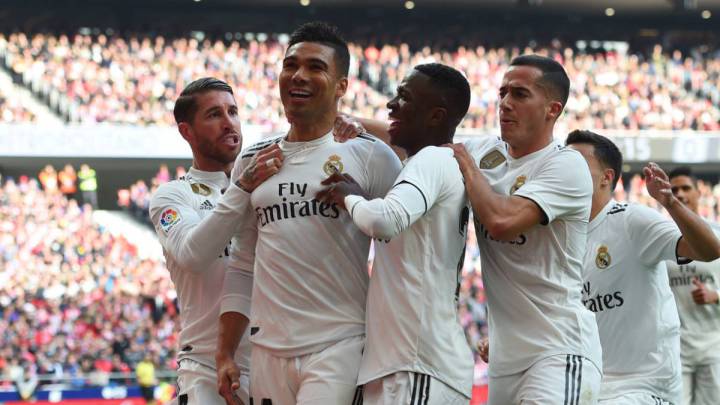 Real Madrid midfielder Casemiro is close to securing a Spanish passport.
AS understands that the Brazil international expects to be granted dual nationality "in the coming weeks", in the process freeing up one of the three spots in the Madrid senior squad that can be taken up by non-European Union players.
Would alleviate Madrid worries over non-EU spots
There has been concern at Los Blancos over the quantity of non-EU players in the first-team group next season, with the summer arrival of Brazilians Éder Militao and Rodrygo Goes threatening to take that number to five, alongside countrymen Casemiro and Vinicius, and Uruguayan Federico Valverde.
Club hope Valverde can also obtain EU passport
However, Casemiro's imminent change of status is set to reduce that figure to four, while the LaLiga club are also optimistic that Valverde may also be able to obtain a Spanish passport ahead of the 2019/20 campaign.
The issue can also be partially solved by officially registering 18-year-olds Vinicius and Rodrygo as youth footballers, although they would still count towards the three non-EU players that coach Zinedine Zidane can include in any matchday squad.