European sides wary should Real Madrid embark on spending spree
According to L'Equipe the LaLiga club have €500M to spend with Hazard, Pogba and Mbappé key targets. Bale, Isco, Varane or Marcelo are cited as possible Bernabéu exits.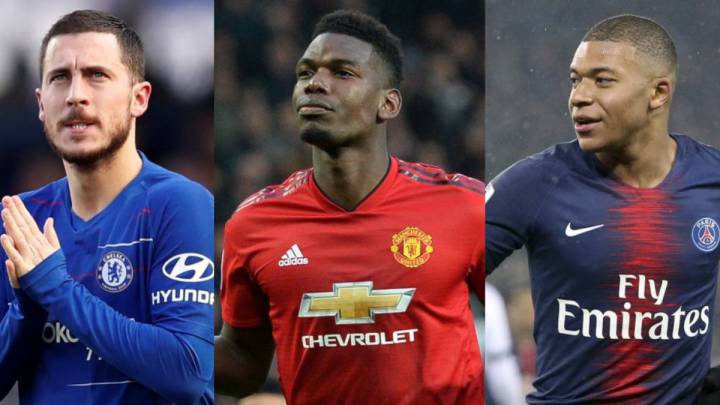 After what has become a truly disappointing season for the Santiago Bernabéu outfit, leading European clubs are apprehensive that the Spanish side are poised to embark on a spending spree this summer. Following three back to back Champions League wins, the LaLiga's side effectively ended in March with Copa del Rey and UCL eliminations coupled with the side languishing behind Barcelona in the domestic competition. One has to go back to 2006 to find Real Madrid being in a similar position which prompted Florentino Perez to walk away from the club.
"Casino Royal" was the headline on French publication's L'Equipe front cover adding that "Real Madrid have 500 million earmarked for summer signings with "Hazard, Pogba and Mbappé the number one targets and the lure of Zidane back on the Madrid beach as added attraction for would be signings".
Exit door
European football is poised for Madrid's foray into the summer market despite internal complications at the club relating to potential spending power with Forentino committed to the Bernabéu resign which is reportedly set to cost the club 575 million euro. In order to facilitate the transfer outlay, the club will need to sell, which could see the likes of Bale, Isco, Marcelo, Varane or Kroos heading for the exit door at the Santiago Bernabéu.
Florentino Pérez has spent cautiously in recent years with the likes of Militao and Vinicius costing 50 and 40 million respectively, a move away from sizeable outlays as were the fees for James in 2014 (80 million) and Bale in 2013 when the club paid Spurs 101 million euro for his services.
Recently France Football reported that Real Madrid are set to pay 280 million euro to sign Mbappé, a move which many analysts feel is complicated this summer. "Hazard's move seems more straight forward" and any deal involving Pogba could go anyway given the volatile relationship between Florentino and Mino Raiola. Whatever happens in the summer, there will be certainly a domino effect that will affect many leading European clubs.