Eriksen: Tottenham tell Real Madrid their price - reports
Although Danish midfielder Christian Eriksen is yet to renew with Spurs, Daniel Levy has placed a high valuation of one of his stars, says UK media.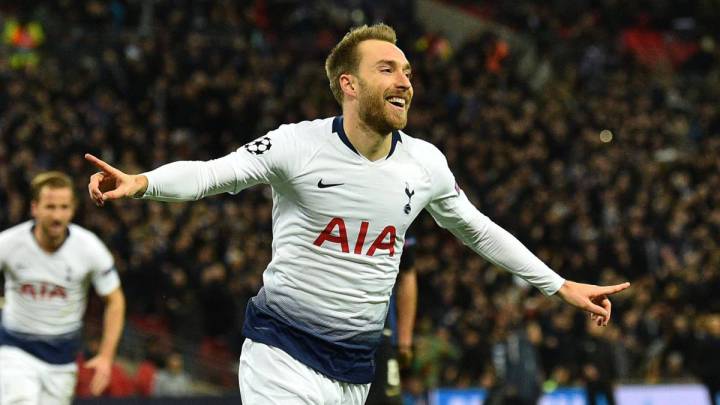 Tottenham Hotspur's Christian Eriksen is one of the players that Real Madrid are keeping close tabs on as part of their summer rebuilding programme, and reports on Sunday are that the London club have named their price.
Madrid to mull over Eriksen valuation
For a number of months now, the Spanish club have been following developments with the Danish midfielder, having identified him as the perfect player to take over from Luka Modric. With only one year left on his contract with the Premier League club, the idea of bringing him into Zinedine Zidane's new set-up at a more reasonable price is hugely appealing.
Daniel Levy, president of Tottenham, will, of course, look to get top dollar for one of his stars, and can take advantage of the growing interest from some of Europe's biggest clubs, despite not being happy about selling. According to the Mirror, it would cost Los Blancos around 150 million euros to take him this summer, a figure more than 10 times what Spurs paid Ajax for him in 2013.
Good business? Florentino Pérez will almost certainly be splashing the cash in this rebuild, however, the growing list of players linked will have to be whittled down to the affordable, and gettable, as the season draws to a close.