Solskjaer frees up Pogba while Sarri tests Hazard patience
Paul Pogba returned from the World Cup in the hope that his manager, José Mourinho, would give him the freedom and protection to lead the team in his own way. After winning the title in Russia, nothing else could fit in his head. But the Portuguese coach insisted on giving him responsibilities, switching from the carrot to the stick, and in removing the captain's armband from him. Mourinho identified Pogba as the star to bring crashing to Earth to set an example. The Frenchman did not respond well to the challenge and their relationship broke down. Ole Gunnar Solskjaer now provides him with two bodyguards (Ander Herrera and Nemanja Matić) allowing him to express himself, and he has scored nine goals since the Norwegian's arrival. After all this, Manchester United has no intention of letting go of their midfielder.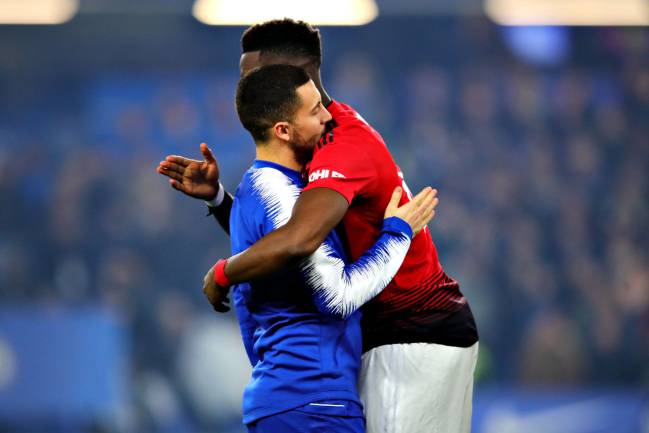 Hazard's frustration
Eden Hazard wasn't sure that another Italian coach would be the best for his game. Fed up with Antonio Conte, in Maurizio Sarri the Belgian has found another manager who demands a lot from him, asking him to be positionally aware on the pitch, meaning he has a long list of tasks to undertake without the ball (and then found himself on the bench at the weekend). He is once again fed up and Sarri can feel that, despite having tried, he no longer connnects with his player. In spite of this, as well as a certain inconsistency, this is proving to be one of Hazard's best seasons, at least in terms of goals. He has scored 16 in 40 games played across all competitions.