Lendoiro: "You could see Cristiano Ronaldo was a spectacular player"
The former Deportivo president explains why he failed to sign the Portuguese rising star in 2002-03.
Former president of Deportivo spoke on the Spanish TV programme Ídolos, and discussed his attempt to sign Cristiano Ronaldo as an 18-year-old when the rising star was playing for Sporting Lisbon.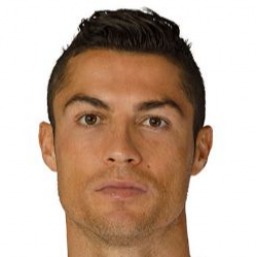 "Beci (Eduardo López Beci), the sporting director at Deportivo at that time, saw Cristiano Ronaldo play, and told us about him. Then we saw some of his videos when he was 17 or 18 and we asked how much he would cost. They asked us for 11 or 12 million euros and that was the end of the party for us, as we couldn't pay that amount".
Lendoiro admitted that the most paid for any player by Depor at that time was the six million euros paid for Rivaldo. "Cristiano was a lad and we didn't know what he'd go on to do, although you could already see he was spectacular, but Manchester United came in, paid the 12 million euros and bought him".
A number of clubs looked at Cristiano Ronaldo before Alex Ferguson, who described him as "one of the most exciting young players" he'd ever seen, decided he had to have him. Over the course of the 2002-2003 season Ronaldo's agents spoke to Liverpool and Barcelona about a possible move, and he also famously met Arsène Wenger at Arsenal's grounds to discuss a transfer. A move which never came off and which the former Arsenal manager describes as his greatest transfer regret.