Gareth Bale's playing stats suggesting the end is nigh at Madrid
The Welsh international has failed to live up to the level of expectation following Cristiano's departure and has become a source of ire for the Bernabéu crowd.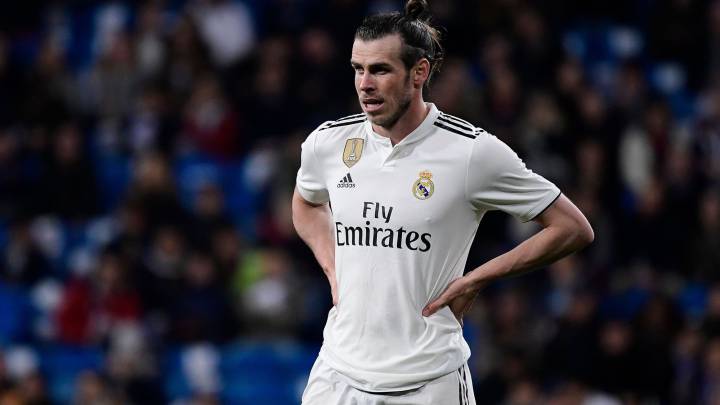 Gareth Bale is the highest earning Real Madrid player in the current squad and was earmarked to pick up the gauntlet following Cristiano Ronaldo's departure last summer to Serie A side Juventus. Things have not worked out well for the Cardiff born striker with the player under performing in a season that was perfect for him to make the step-up with the Bernabéu outfit.
Bale's 2019 statistics (calendar year) attest to his disappointing campaign. The Welsh international has played in 14 of Real Madrid's games this year, nine in LaLiga, three in the Copa del Rey and two appearances in the Champions League with the player missing the other seven games through injury. Bale has been on target four times (Espanyol, Atlético, Levante and Celta) and yet to provide an assist this year, another element which compound his poor personal output.
In the key games which have shaped Real Madrid's season in 2019 (Round of 16 vs Ajax in the Champions League; the Copa del Rey two legged tie against Barça and the El Clásico staged at the Bernabéu, the Welshman has continuously delivered below par performances. The player has also become the focus of frustration for the home fans at the Bernabéu with their whistling of the forward during the home game against Huesca the most hostile reaction from the fans the player has endured in the white shirt.
Summer departure?
Bale's contract runs through to 2020 but the return of Zinedine Zidane on the Real Madrid bench could be decisive in influencing where the striker plays his football next season. The French coach will have been underwhelmed by the performance against Huesca and with the clock ticking down on the current season, Bale is lurking closer and closer to the door marked 'exit' at the Santiago Bernabéu.