Furore after Neymar appears in Bolsonaro and Netanyahu video
The PSG and Brazil striker appears in a video tweeted by Brazilian president Jair Bolsonaro where he appears alongside Israeli PM Benjamin Netanyahu.
A new video featuring PSG striker Neymar has generated a wave of controversy in the Brazil. Neymar is one of the few football players to openly show support for the far right politician Jair Bolsonaro who recently secured the Brazilian presidency in a campaign that created tension in the South American nation. The video features Bolsonaro and Israeli PM Benjamin Netanyahou in Jerusalem where they invite the football player and surf champion Gabriel Medina to visit the city. The video shows both sportsmen accepting the invitation.
Support
Neymar is the only PSG player to have shown his support for Bolsonaro with former Parisian star Raí recently stating his disappointment after Bolsanaro's election in a recent L'Équipe interview.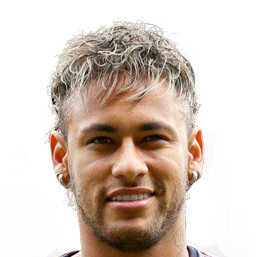 During the electoral campaign last October, Neymar spoke after the Marseille game claiming: "I hope God uses Bolsonaro to help our nation and that the will of God is carried out".