The Cristiano syndrome: Madrid beaten 15 times this season
With eight LaLiga games for Zidane's men ahead to the season close, the Bernabeu outfit have already lost 15 games this season in all competitions.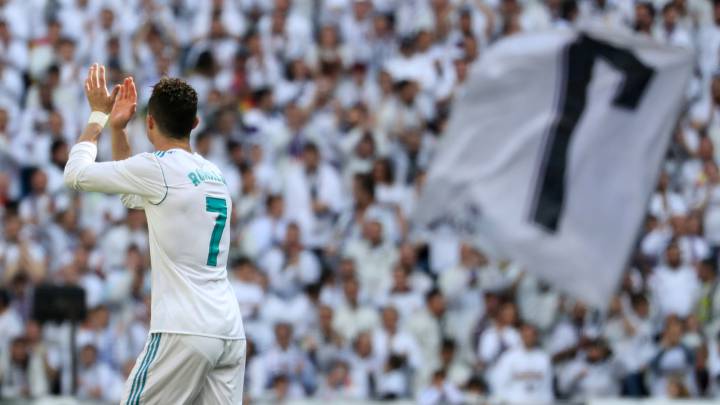 With eight competitive games remaining for Real Madrid in the current domestic campaign, the Bernabeu side have already suffered 15 defeats in all competitions across LaLiga (9 losses), Champions League (three), Copa del Rey (two) and a UEFA Super Cup loss to Atleti in Estonia last August. One has to go back to the 2008-09 season for a similar amount of adverse results for the Chamartin club when they lost on 16 times during the course of that campaign. Zidane's men are just one loss away from equalling that particular low-point in recent club history
The CR7 effect
Cristiano Ronaldo arrived in Madrid in 2009 and in his time with the LaLiga outfit, Madrid averaged approximately seven defeats per season with the Portuguese striker in the ranks. There are many layers to the complexities suffered by the club this season, but the departure and subsequent failure to secure an adequate replacement have unquestionably contributed to a disappointing season for Madrid.
The highest amount of losses with the Madeira born striker at the club were 11 during the 2012-13 season with Jose Mourinho on the bench. The side were beaten ten times in the 2014-15 campaign which ended with Ancelotti being sacked. Last season Madrid secured their 13th European Cup trophy but did taste defeat in nine games throughout the season. The remaining seasons with Cristiano Ronaldo at the Bernabéu the club suffered seven losses in 2009-10, six in 2010-11 and 2013-14 and just five in 2011-12, 2015-16 and 2016-17 seasons.
Eight of this year's defeats were with Santi Solari on the Bernabéu bench, six under the tutelage of Julen Lopetegui with Zidane suffering his first defeat in his second spell back on the Madrid bench midweek away to Valencia.