Cristiano Ronaldo successes lift him above the rest on Instagram
Ariana Grande, Selena Gómez, Kim Kardashian, Messi, Neymar... When it comes to socia media interest, the Juventus man has seen a meteoric rise.
Cristiano Ronaldo is still recovering from an injury that risks his appearance in the first leg of the Champions League quarter-final against Ajax. You don't have to go back many years to when we would all hear about news on football players via the club's official medical or other departments, but that has changed dramatically. Now, not only does social media inform us of updates on fitness status, we it also offers a window into the life of superstars. And despite the attention given to singers, actors and others in sport, it's the Juventus forward who is currently top of the Instagram follower tree.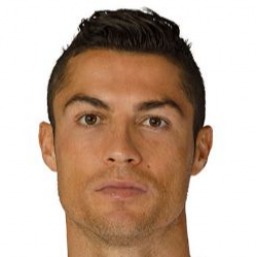 Ronaldo tops Instagram
According to data compiled by Wildfire Social, CR7 sits on the throne of the social network giant, with over 160 million followers, as of Thursday, 4 April. He is followed closely by other world celebrities such as Ariana Grande, slightly over 150 million, and Selena Gomez, with 148 million.
In terms of other football players, next on the list are Barcelona's Lionel Messi and PSG star Neymar, both with a similar number of followers, around 113 million. In 2015, the year in which the measurements began, Kim Kardashian was the most followed Instagram user with 24 million followers. At that time, Cristiano had fewer than 13 million, but the interactive graphic shows how it changed.
Ronaldo's takeoff on Instagram took place in 2016. Shortly after he was crowned European champion with Portugal, he won 15 million followers. Since then, successive headlines and glory with Real Madrid caused a surge in people being attracted to his news, continuing after his Juventus switch in 2018.