Real Madrid 2-1 Eibar: Bale jeered by Bernabéu throughout win
Gareth Bale endured an unhappy afternoon at the Bernabéu, as the Real fans focused their displeasure on the misfiring Welshman.
Gareth Bale was the chief target of the Bernabéu crowd's ire as Real Madrid were booed off at half time of today's laboured LaLiga win over Eibar.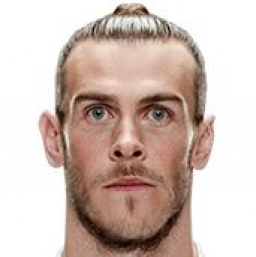 Bale and Madrid jeered as Eibar go in ahead at break
Identified by many Madrid fans as one of the major culprits for Los Blancos' poor season, the Welshman was jeered at several points of a game in which neither he nor his side were at their best - and which saw Eibar go in 1-0 up at the break.
Bale's first involvement in the game did not help his cause: receiving a pass in his own half in the third minute, he miscontrolled the ball, allowing it to run between his legs. Soon after, the 29-year-old's failure to finish a one-on-one chance - which wouldn't have counted as he was deemed to have been offside - also sparked expressions of disapproval from the home support.
A wayward shot from outside of the box, coupled with several unsuccessful passes, then brought further opprobrium for a player who, in the wake of Cristiano Ronaldo's departure, has struggled to help fill the void left by the Portuguese.
Booed off when substituted in second half
In the second half, Bale was replaced by Toni Kroos - and as he left the field he was once more on the receiving end of whistles.
Benzema double turns it around for Madrid
Having fallen behind to Marc Cardona's 39th-minute strike, Madrid finally earned a 2-1 win over Los Armeros thanks to two Karim Benzema goals after half time.