Pep Guardiola's secret as revealed by Gerard Deulofeu
The Watford forward explained why he is such a big admirer of his former manager, and gave his views on the Barcelona-Man Utd tie.
Gerard Deulofeu gave glowing praise of his former coach, Pep Guardiola, during an interview with DAZN, sharing his view of why the Manchester City boss is so special.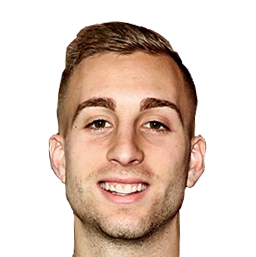 Pep's aggression the key
The Watford forward, formerly of Barça and Everton, is working hard on his form with an eye to getting back into the Spanish national team. And the 25-year old sees his the side from Catalonia progressing in the Champions League and succeeding at home.
On Barça vs United: "I think they [Barça] are clear favourites agaist United, and in LaLiga they are eight or nine points ahead. Barça are very good and I wish them the best."
On his Barça exit: "That is in the past and I don't have to relive it. I live for the present and work for the future. What happened at Barça is the past."
On Guardiola: "He's a fantastic and special manager for all that he has achieved. His secret is his aggression that nobody but those in the dressing room day-to-day sees. He works non-stop. This is his success, it is not luck, it is hard work."
On the Spain team: "I am so proud to represent my nation. I've done it and it was great. It's a really nice group. I'd love to return and I'm working hard to make it happen."