Is Diego Costa's time with Atlético Madrid close to an end?
Things have not worked out well for the striker on his return to Atleti with a combination of poor form and injury hampering his second spell.
Diego Costa's time with Atlético appears to be coming to a close with last night's red card in Barcelona yet another chapter in what has been a negative return for the player in his second spell with "Los Rojiblancos". Muscular problems, sanctions and a foot operation have hampered any continuity the player would have wanted to have and this combined with poor form in front of goal could point to the striker's future lying elsewhere.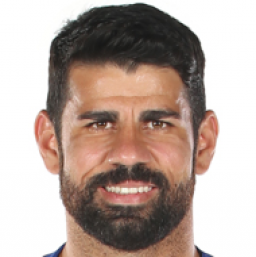 Atlético have played 44 competitive games this season (31 in LaLiga, four cup games, eight Champions ties and the UEFA Super Cup in Estonia) with Costa only featuring in 21 of these (16 in LaLiga, four UCL ties and the striker opened the scoring in the Super Cup). His season tally includes five striker (two in LaLiga, two in the UEFA Super Cup and one solitary goal in the Champions League). The Spanish international has featured in 1,530 minutes of action out of a possible 3,990 which is slightly over 38% of all potential playing time.
Promising 2018/19
Things started out well for Costa as Atlético secured the first silverware of the season, beating Real Madrid in the UEFA Super Cup in Tallinn with Costa on target twice on the night. He then played in the first seven league games before a muscular injury forced him to miss games against Betis and Villarreal. He returned for the game against Real Sociedad but fell again to injury missing the domestic game against Leganés and the home Champions League clash against Borussia Dortmund. After playing in match-day 12,13 and 14 in LaLiga, once again he was sidelined with a foot operation. This caused him to miss nine league matches before his February 16 (2019) return away to Rayo Vallecano. He played for an hour in the home Champions League win over Juventus but missed the return leg through suspension. The month of March saw more of the same with playing time being interspersed with injury for the player. 

Costa reappeared at Camp Nou last night and just lasted for 28 minutes in what was a key game for any lingering titles aspiration the club may have held. The 30-year-old Costa has a deal that runs through to 2021 but as links between Napoli striker Lorenzo Insigne and the Madrid based outfit grow stronger, Atleti may now listen attentively to offers for Diego Costa over the summer months.