Diego Costa and Barcelona's seven reds in eleven
Diego Costa's sending off on Saturday was more significant perhaps because it was a game that many of us were clinging onto as the one that could keep LaLiga alive. And also because Atlético were playing well, unusually daring, and against a less ambitious Barça, possibly because they knew a draw was enough. In that situation the incident occurred, one that has divided those Atlético fans around me in two: those that judge their forward's attitude as intolerable and those that consider the red card as outrageous. The latter argument throws light not so much onto the action itself, but onto the precedents that have been set: with seven reds shown to Barça's opponents in the last eleven games.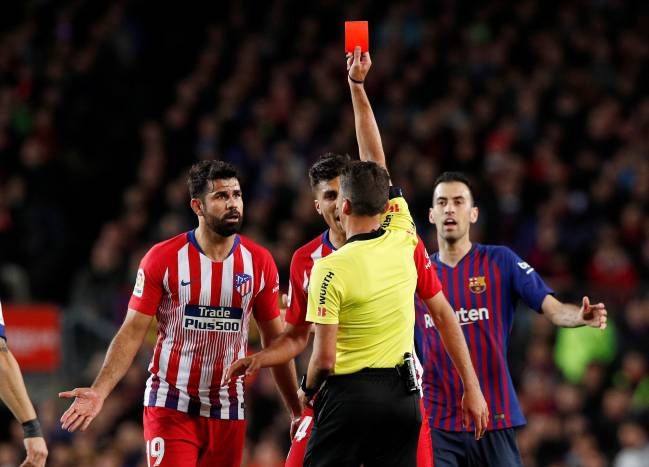 No excuse for Costa
But that narrative was not defined by the referee on Saturday. Those accounts were put forward by the fans, each one by the side of their team, weighing in with their opinion and with emotion. But they do not offer any relief for a case like that of Diego Costa, who did something that is impossible to excuse or play down due to the vociferous way he faced up to the referee. Some people have tried to open the door to an explanation, suggesting he said "I shit on my fucking mother," rather than "...on your fucking mother," with the former being an expression sometimes used when cursing bad luck. But he has not protested. There were several witnesses nearby and if there had been any doubt it would not have gone unnoticed.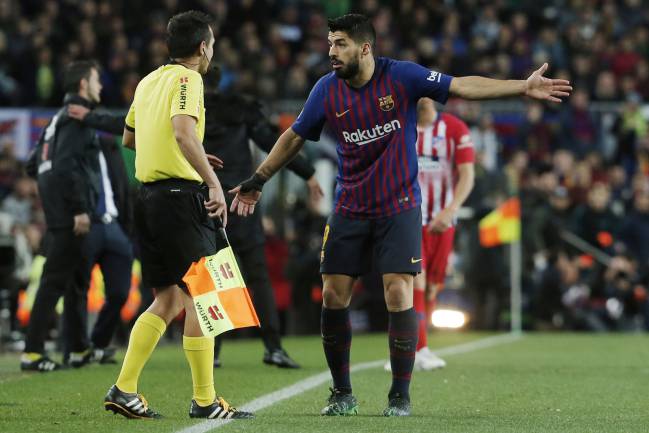 Suárez abuse immunity
Of course, there has been a huge comparison with Luis Suárez, whose angry comments to referees and linemen are frequent, but rarely punished. What does he say? We don't have the answer to that, but the strong view circulating is that the player enjoys an immunity that others do not. And with the case of Diego Costa it is highlighted even more, as the figure jumps to seven in eleven, something picked up before anyone by Koke. More significant is the data that spreads back over the last decade, ten seasons including this one. Barça have seen 25 players sent off, while their opponents have seen red 65 times. In the case of Atlético, those numbers are 44 and 47. For Real Madrid, it's 44 and 56. Stark numbers.