De Tomás could be Benzema cover for Real Madrid 2019-20
He has scored 38% of the goals for Rayo Vallecano this season, putting him second highest Spanish strikers, and could save Los Blancos spending a fortune.
Real Madrid have the option to bring back Raúl de Tomás as possible cover for Karim Benzema, with confidence that he can perform in LaLiga. The striker, currently out on loan at Rayo Vallecano this year is under contract with Los Blancos until June 2023, and has been one of the stars of the season.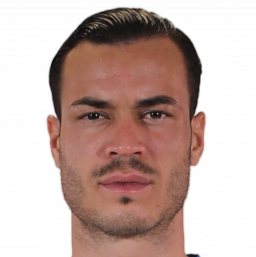 RDT option for Benzema cover
For Rayo, De Tomás has been on fire. He has 13 goals in the league, which puts him joint-second Spanish goalscorer, level with Mata and only behind Aspas (15). For a team that sits in the relegation zone, 38% of their 34 goals to date have carried the signature of RDT.
With the French striker proving to many that he is still the right man to lead the front line at the Bernabéu, De Tomás is seen as a sensible option, rather than spending 50-60 million on a striker who then doesn't fully convince. Forward objective number one is still Kylian Mbappé but everything indicates that Madrid will not be able to turn that into a reality until June 2020. If the transfer market doesn't throw out another reasonable name, Rayo are likely to have a hole to fill.
Tomás and Mariano
In the current squad, the only other direct alternative to Benzema is Mariano, a striker with similar characteristics to De Tomás. At the moment the club are not considering that he will leave the Spanish capital but decisions have to be made on whether or not he can step up. He shone at Lyon during the 2017-18 season and expects opportunities in this final run of games to prove his credentials at the top level.