Benzema marks his territory as a predator in the area
Of the 26 goals the Frenchman has scored this season, 18 have been with one touch of the ball and all have come from inside the penalty area.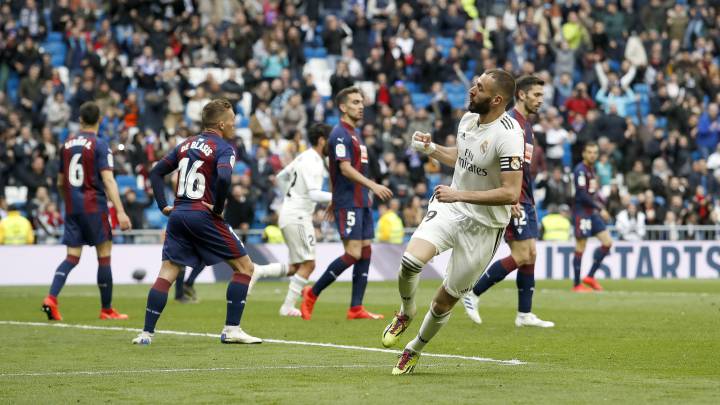 In his 10th season at Real Madrid, Karim Benzema is refining his playing style to become a true number nine and a penalty box specialist in the mould of one of his predecessors, Hugo Sánchez.
The Frenchman is on course for his most prolific season to date at the Bernabéu with 26 goals to his name. His personal record stands at 32, achieved in the 2011-12 season, but what stands out in the current campaign is how he is finding the net and from where.
Of those 26 goals, all have come from inside the penalty area and 18 have been scored with a first-time strike (including three penalties). Sánchez's remarkable 1989-90 tally of 38 goals was enough to earn him the Pichichi award and every single one was scored with his first touch, a record that will surely never be beaten.
Benzema outscoring Cristiano Ronaldo in 2018-19
But Benzema, finally the main goal-scorer for the side after the departure of Cristiano Ronaldo (the Real forward has hit two more than his former teammate in 2018-19) has also taken the mantle of king of the headers from the Portuguese, with his brace against Eibar taking his tally to nine for the campaign.
As well as scoring vital late goals in recent weeks, Benzema has also opened the scoring for Madrid 14 times this season, more than any of his teammates.