Real Madrid have invested 236 million euros in Gareth Bale
Since the Welsh player moved to the Bernabéu outfit in 2013, Madrid have invested a total of 236 million euros during his six years in Spain.
Real Madrid have spent 236 million euros on Gareth Bale. The Welsh player moved to the Spanish club in 2013 for a fee of 101 million euros moving from Tottenham Hotspur and the close of the current campaign will see the player complete six years with the Bernabéu side with speculation growing that his time in Madrid has come to an end.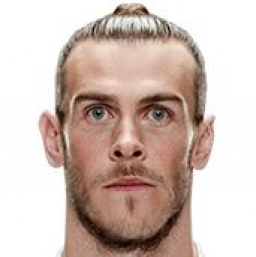 The striker's salary outlay also needs to be added to the equation with Bale earning a gross salary of 18 million euros in his first three years with the club (according to information via The Guardian). After his contract renewal which runs through to 2022, the player moved to an increased gross salary of 27 million euros per season which in total and added to his transfer fee equates to the 236 million euro overall investment.
102 goals
If this sum is broken down in terms of value for money against goals scored by the Welsh international, the result is thought provoking. Bale has scored 102 goals for the club, which equates to each goal costing a staggering 2.3 million euro. In defence of the Welsh player, recent seasons have seen the striker's progression hampered by a series of injuries which have seen the Cardiff born striker play in just 225 games for the club since 2013.
Bale's 'cost' during his time with Real Madrid
13-14

14-15

15-16

16-17

17-18

18-19

Games
44
48
31
27
39
38
Minutes played
3,328'
4,038'
2,328'
1,937
2,362'
2,430'
Goals
22
17
19
9
21
14

Cost per season

(Outlay + salary)

€34.8M
€34.8M
€34.8M
€43.8M
€43.8M
€39.3M
Cost per match
€0.8M
€0.7M
€1.1M
€1.6M
€1.1M
1M€
Cost per goal
€1.6M
€2M
€1.8M
€4.9M
€2.1M
€2.8M
Cost per minute
€10,456
€8,618
€14,948
€22,612
€18,543
€16,172
For most Real Madrid fans, the Welsh striker's debut season at the Bernabeú was his best with the player bagging 22 goals in 44 games during the 2013-14 season. Each goal coming at a price of 1.6 million euros and each game at 790,000 euros. His poorest return was during the 2016-17 season where he only found the target 9 times in 27 games which equated to each goal costing 4.8 million euros.