Ethan Mbappé following the footsteps of brother Kylian
The 13-year-old is in a pre-selection list to enrole at a FFF (French FA) centre for promising youngsters where the likes of Henry, Matuidi and Anelka cut their teeth.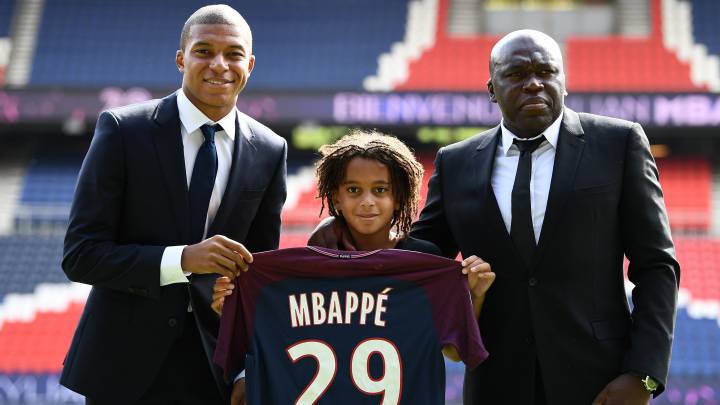 The Mbappé family are on course to create a new footballing family dynasty after Ethan Mbappe was short-listed for a French FA administered centre of excellence course at Clairefontaine. The brother of PSG star Kylian joins a list which includes the likes of Thierry Henry, Blaise Matuidi, Nicolas Anelka and Kylian himself before securing his move to AS Monaco, with all short-listed for this honour as teenagers.
After coming through regional trials, 13-year-old Ethan will now join 48 other promising youngsters at the end of April at the French HQ with the players set to be taught various disciplines to help improve their overall game.
Short-list
The list will then be reduced where a final 23 players will be selected for the definitive group who will earn a two year scholarship with the federation where they will be released at weekends to play with their respective club sides (Ethan, like Kylian plays with a PSG under-age side) and will receive their education at the Clairefontaine base.