Scaloni released from hospital after being run over
The coach was struck by a car reversing on the Balearic island of Mallorca as the Argentine was cycling.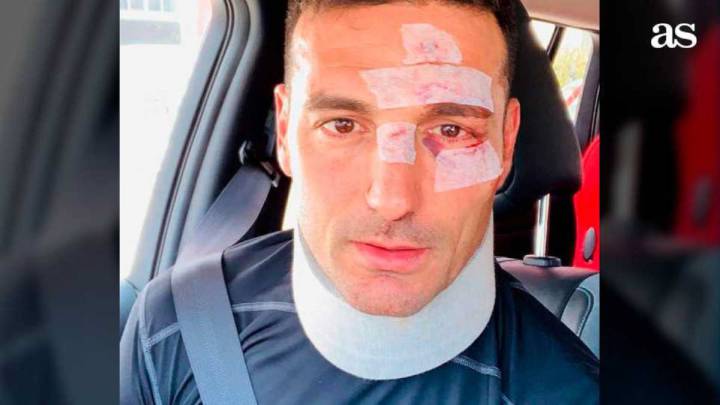 Argentina coach Lionel Scaloni has been released from hospital after being run over while cycling this morning in Mallorca. The incident took place in a school car-park in Puerto Portals, just before 10am this morning. Scaloni required stitches to an injury above his left eye, and also suffered abrasions. He had no bones broken in the incident.
Scaloni hit by reversing car
The collision occurred after a driver reversed without seeing the Argentine who was knocked from his bike causing him to fall head-first onto the ground. The coach was immediately taken to a neighbouring hospital in a traumatized condition with head and facial injuries along with abrasions on his arms.
Scaloni was kept under observation at the Hospital Universitario Son Espases. He previously lived on Mallorca, playing for RCD Mallorca in the 2008-2009 season.