ENGLAND
Deulofeu: "What I lived through under Pep was outrageous"
The Watford winger will come up against his former coach in the FA Cup final but Deulofeu only has good things to say about Pep Guardiola.
Gerard Deulofeu, Watford's hero in the FA Cup semi-final, spoke to El Larguero to speak about his side's run in the competition and coming up against old manager and new foe, Pep Guardiola, after Manchester City beat Brighton in the other semi-final.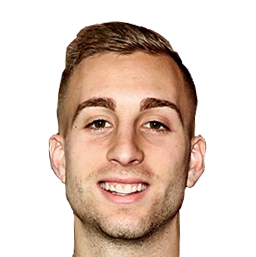 Playing a key role in the semi-final: "I am really happy to have helped my team, we know that against City we will suffer."
A great goal: "When I scored, I didn't give it too much importance but now, looking at it, it's a bit better than I thought."
Angry about being a sub: "I knew that in any play I could kill the game. I was a bit annoyed at being a sub but just like anyone would be. You have to accept the decisions by the manager."
Defending against City: "We can win against City. You have to play defensively and it will be a difficult final but they get there tired because they are in many competitions."
Pep Guardiola: "About the aggressiveness of Guardiola, I was referring to the intensity that he puts in every session. He lives it very differently and what I lived through with him was outrageous. That's why he has achieved what he has and for me he is a special manager."
His advice and returning to be managed by him: "I only had Guardiola as a manager for a little time but he was the only one who tried to really explain things to me when I was young. Returning to play for him? Obviously but it's a complicated option."
Barcelona favourites for the Champions League tie against Manchester United: "I see Barcelona as big favourites against United. It's obvious that United are very physical but Barcelona will dominate the tie."
Not returning to Barcelona: "Gutted? No, that's finished. There have already been two spells and I won't look for a third. Everything has it's end."