REAL MADRID
Real Madrid will let Gareth Bale pick his next club
Real Madrid have told Gareth Bale's agent he is being moved on in the summer and as a sign of gratitude will allow him to pick his next club.
Gareth Bale is one of the players Zinedine Zidane will not be counting on next season. The French manager is planning a revolution in the summer and one of the most significant moves will be the Welsh attacker. Real Madrid could sell players for up to €500 million with a large chunk of that coming for the player they bought for €100 million six years ago. On Monday, José Ángel Sánchez and Bale's agents, Jonathan Barnett and Luis Alonso, ate in Madrid where they discussed his future.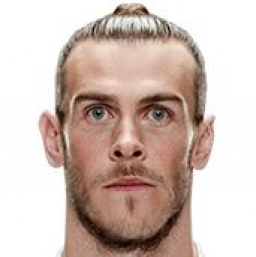 The director told Barnett and Alonso of their plans to transfer the player but they thanks Barnett and the player for the good behaviour and commitment to the cause shown by Bale during his time in Madrid. The meeting was cordial and they said Bale would be allowed to chose his next club provided the offers that arrive are more or less the same.
Bale's salary expectations might be a hurdle
The amount of money Real Madrid want for the player was not discussed at the meeting but Barnett has said that whatever club wants Bale will have to pay €175 million for him and the player would be demanding close to €19,000,000 net per year in salary.
Manchester United and Bayern Munich are the two clubs most interested in the 29-year-old and a deal with the Premier League side might go hand in hand with a move for Paul Pogba, who has been touted as a summer arrival in Spain. Bayern are ready to spend unprecedented amounts of money in the summer as they look to rejuvenate their side and win the Champions League along with reasserting themselves in Germany.
Since Bale arrived in Madrid, he has played in 227 games, scored 102 goals and assisted 63.