Christian Pulisic back at training with Borussia Dortmund
The 20-year-old Borussia Dortmund right winger suffered his fifth injury of the season during the international break with the United States.
The international break during the march FIFA date was a tough one for the United States players, such as Christian Pulisic that suffered his 5th injury of the year during the game against Chile.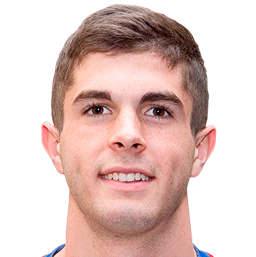 Chelsea's new shining player that stayed with Borussia Dortmund until the end of the season was diagnosed with a right quadriceps strain and went back to Germany without finishing the call-up with the USMNT for his recovery process.
The black and yellow squad doesn't necessarily suffer when the American right winger is not in the field, as the German team has a positive balance without him losing only one game when he's been out.
On the comeback trail
Borussia Dortmund published a video in their Twitter account where they show a fully recovered Christian Pulisic. The US international is back at training and already working with the ball.
The 20-year-old looks to be back just in time in Dortmund's pursuit of rivals Bayern Munich that sit atop of the table of the German League, with BVB only one point behind.