Zlatan keen to quench goal thirst with LA Galaxy
The Swedish striker is not happy with his scoring tally so far this season and believes that he should be leading the MLS goal scoring charts at the moment.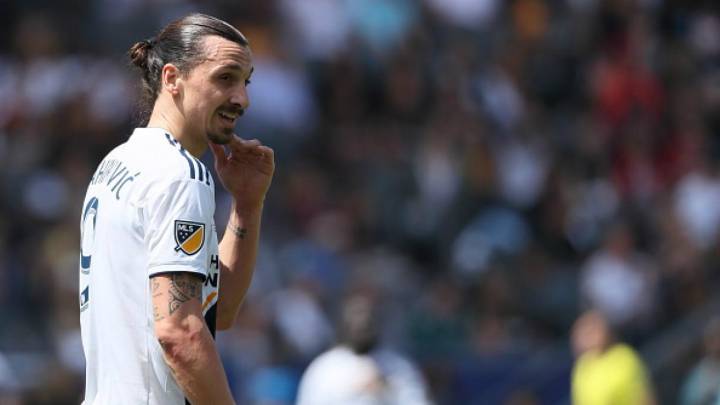 Zlatan Ibrahimovic is enjoying a great start to the 2019 MLS season with four goals in three games. However, the Swedish striker is not happy with his personal account so far because he believes he should have bagged another three more goals at least...
Zlatan expressed his lack of satisfaction on the subject during today's press conference, something which surprised reporters - especially after the way he has bounced back from injury to start scoring freely with LA Galaxy.
More goals for Ibra
The LA Galaxy captain questioned his scoring rate before the match against Philadelphia Union. "I should have at least seven goals so far, and I hope to score in every game; the question remains in how many," Zlatan admits he is not always going to get on the scoresheet, but that won't stop him from trying. "One of the ways to help the team is to score, and I try to do that, it doesn't always work but as long as you keep trying the goals will come," he explained.
Ver esta publicación en Instagram
Zlatan assured that if he had taken full advantage of all of his chances, he would be the division's top scorer. He complained that a goal was taken away from him in Vancouver, he missed another against Portland and after totting up those missed chances, his figures would be looking a lot healthier: "I should already be at least at seven goals..." he ended.