Zidane gives go-ahead for Raúl de Tomás return
In the event that Madrid fail to sign a striker, the French coach is keen on bringing back the Rayo loanee as backup for Benzema.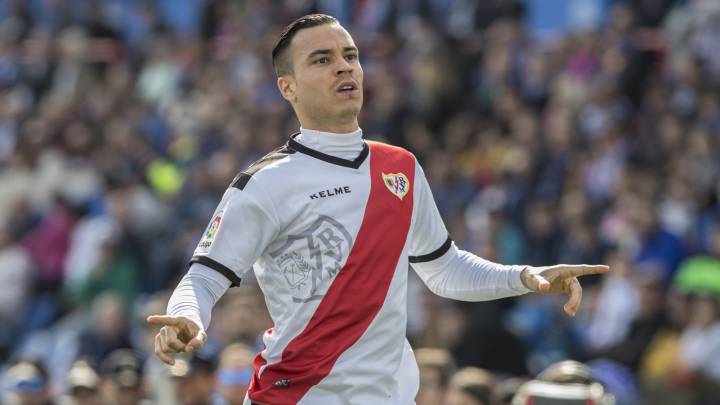 Raúl de Tomás' goals and performances this season for Rayo Vallecano have consistently caught the eye and have not gone unnoticed in the upper echelons of Real Madrid. The Rayo striker, currently on loan from Los Blancos, has scored 13 league goals - 38% of his side's total - during a campaign playing for a side in the bottom three.
A return
Madrid coach Zinedine Zidane has given the go-ahead to bring the Spanish forward back to the club for the 2019-20 campaign. The thinking behind the decision is to provide reinforcements, or a backup, for Madrid's forward line. Raúl de Tomás had also impressed the previous season when he notched up 24 goals for Rayo in Spain's second division and had hoped to become part of Zidane's first-team plans (he had also worked with Zidane in Castilla in the 2014-15 season), only to be sent out on loan.
Admiration and Benzema
De Tomás spoked of his admiration for Zidane in an interview with As in January. "He's my idol and he didn't even play in my position. But I loved his class and how he played," he said. Given that Madrid's long-term plan to bring Mbappé to the club could be put on the backburner, at least until the summer of 2020, De Tomás is likely to find himself fighting for a place in the starting eleven with Karim Benzema.