Nike will help PSG keep Mbappé
PSG and Nike are finalising a deal that will see their €25 million in sponsorship money increase in an effort to keep Mbappé away from Real Madrid.
Signing new players has turned into war and not just between football clubs. PSG have a powerful ally as they try to keep Kylian Mbappé both this summer and beyond in Nike. They are finalising a a deal with the American company that will see them increase €25 million per year they currently earn from sponsoship, which should alleviate some of the pressure they are under due to Financial Fair Play rules.
That pressure is expected to increase with a Neymar extention on the horizon. But with PSG signing up as one of the teams to wear their shirts, they are killing to birds with one stone. They could be able to keep Mbappé as one of their biggest names while they also introduce one of their most profitable brands into the European market: Jordan. The third kit this season was created with Michael Jordan's high-flying brand logo on it and it fits perfectly with the direction the club are heading.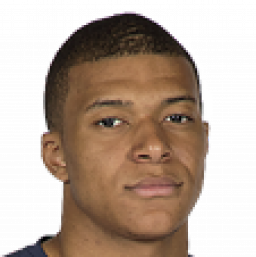 PSG and Nike trying to conquer the market
No details have been leaked about the agreement between PSG and Nike but it should bring them closer in line with what the biggest clubs in the world are getting. For example, Real Madrid are about to sign up with Adidas on a new contract. The difference is, however, that Real Madrid's contract was expired while Nike are increasing a deal that does not run out until 2022. 
This is a clear indication that PSG are keen to avoid FFP punishment and want to increase the money coming into the club. In France, they already see Mbappé at Real Madrid in 2020 but PSG will fight tooth and nail to keep one of their biggest stars. The first step in that battle is a new deal between PSG and Nike.